Amidon,Ringkerm, Ringkerne, Ferrite, Ferritkern, FT,ferrit, ferrit ringkerne,Ferritringkerne, Ferrit Ringkerne, FerritRingkerne, Eisenpulverkern T, eisenpulver kerne, Ferritstab R, Silberdraht, MMP Kern, High Flux, Kool Mµ Kerne,Doppellochkerne, Ferritperlen, Zylinder-Kerne, Ferrithülsen, Klappferrit, Entstörmaterial, Magnetic-Balun, Balun-Kit, Mantelwellensperre, Bauteilesätze, Transitoren, IC, HF-Module, Induktivitäten, HF-Kabel, Ringmischer, Beads, HF-Dioden, HF-Gehäuse, Spulen-Filter, Kondensatoren, Trimmkondensatoren, Glimmerkondensatoren, Drehkos, HF-Steckverbinder,
Preise 75 Serienkerne - Webshop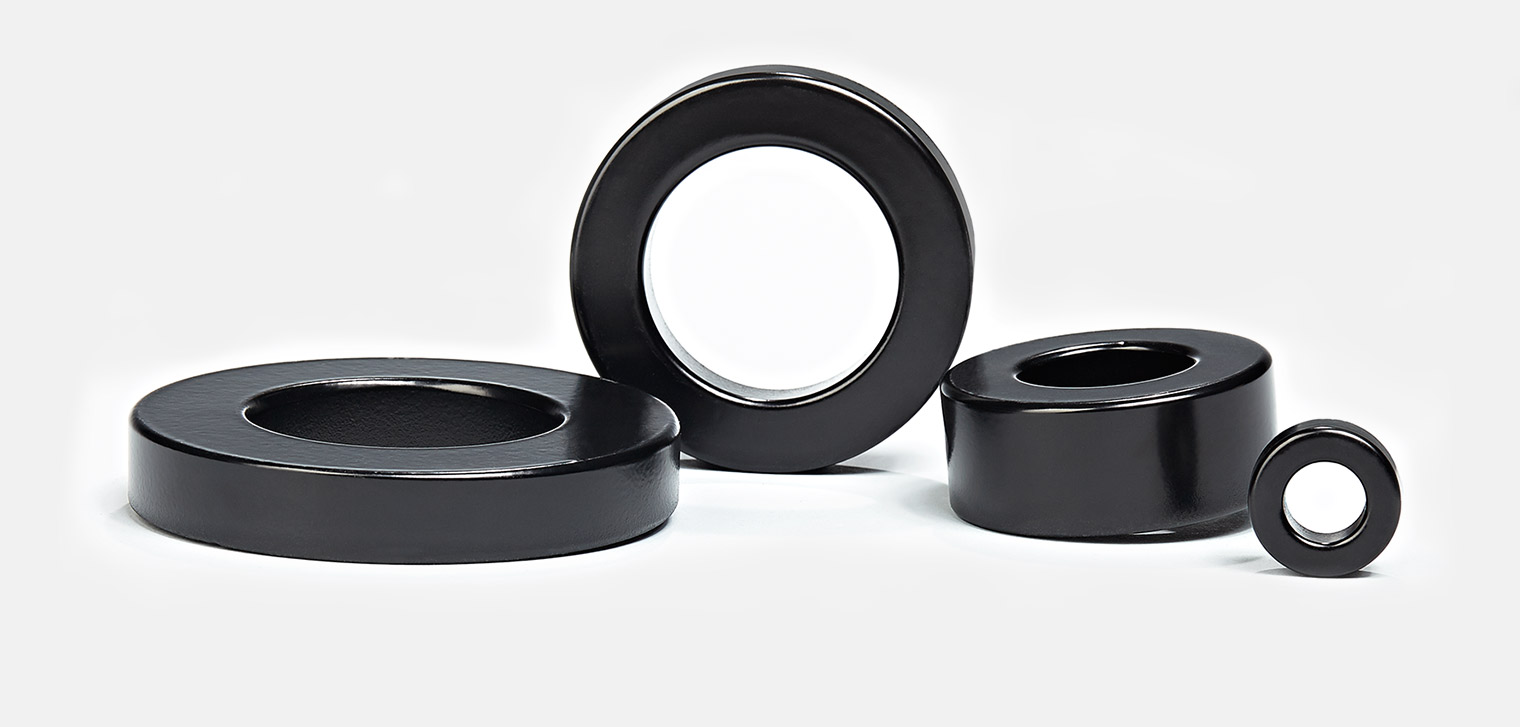 In Planung
75-Serien-Kerne bestehen aus Eisen, Silizium und Aluminium und erreichen eine bessere DC Bias-Leistung als Kool Mμ®, während die Kernverluste geringer sind als bei XFLUX®. Die relativ hohe Sättigungsflussdichte von 75-Serien-Kernen macht sie zu einer kostengünstigen Lösung in Anwendungen, in denen eine stabile Induktivität unter Last erforderlich ist, wie Wechselrichter für erneuerbare Energiequellen und unterbrechungsfreie Stromversorgungen (UPS). 75-Serien-Cores bieten auch eine kostengünstigere Alternative zu High Flux und eine wesentliche Verbesserung der Core Loss- und DC Bias-Performance im Vergleich zu Iron Powder.
75-Series cores are composed of Iron, Silicon, and Aluminum, achieving better DC Bias performance than Kool Mμ® while maintaining lower core losses than XFLUX®. The relatively high saturation flux density of 75-Series cores makes them a low-cost solution in applications where stable inductance under load is necessary, such as inverters for renewable energy sources and Uninterruptable Power Supplies (UPS). 75-Series cores also offer a lower cost alternative to High Flux and a substantial improvement in core loss and DC Bias performance when compared to Iron Powder.
Bitte beachten: Abgabe 75 Serie

, diese Kerne sind keine Standards und können nur als Verbund von 50 Stück, geliefert werden. Für nicht lagermäßige Kerne ist eine Vorlaufzeit von 8-12 Wochen notiert und hängt von der Produktverfügbarkeit, ab. Bitte fragen Sie an.